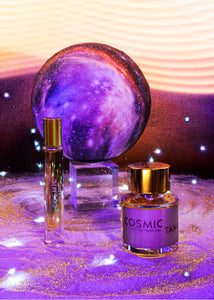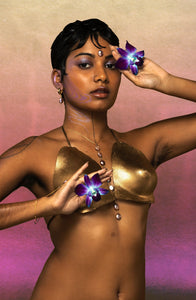 Regular price
COSMIC 50 ML EXTRAIT DE PARFUM
---
Cosmic | White Florals | Woods 
Inspired by rituals of burning to reach the stars, with notes of fragrant, narcotic night flowers of jasmine, neroli and white champaca, and an earthy, resinous base of grass and trees: patchouli, benzoin and fossilized amber.
Head: Orange Blossom Accord
Heart: White Lotus, White Champaca, Jasmine Grandiflorum, Jasmine Sambac
Base: Dark Patchouli, Benzoin, Fossilized Amber
Ingredients: Organic Cane Alcohol, isopropyl myristrate, essential oils, resins, absolutes, fine fragrance raw materials.
50 ML 
Ships Ground. Due to restrictions on flammable goods, this item cannot ship International, Alaska or Hawaii.